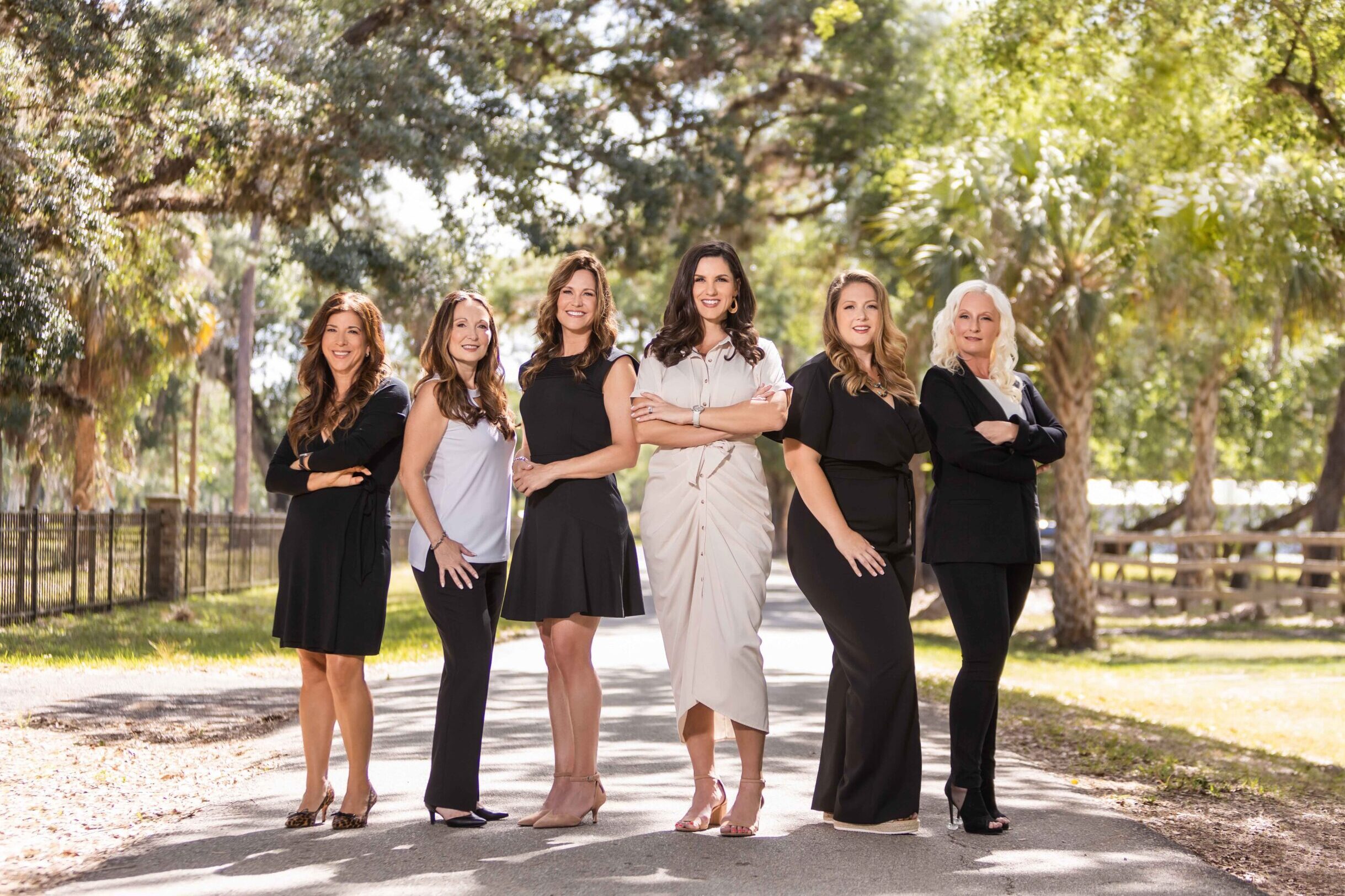 John R. Wood Properties
John R. Wood Properties is the unrivaled leader in real estate in Southwest Florida.
When you select John R. Wood Properties, you leverage the influence and insight of the region's top- performing real estate experts, with enviable marketing resources at our fingertips. Our goal is to make the entire experience effortless and enjoyable for you, from start to finish. Our brand legacy, built on integrity and expertise in our local market, is a unique and invaluable advantage to our clients.
Christie's International Real Estate
Christie's is synonymous with the world's most coveted art and luxury items, and John R. Wood Christie's International Real Estate leverages its connection to the iconic auction house to benefit our clients in a number of ways.
About Top Agent | Team Florida
Top Agent | Team Florida is a powerhouse team of 8 unstoppable women, committed to the highest standards of excellence and professionalism.
8 Team Members including 3 Brokers, 4 Sales Associates and 1 Full Time Assistant. We each have our own specialty and work together to support each other and provide more value than any one individual agent could alone. Within our team we have a Certified Staging and Redesign Specialist, a Transaction Coordinator and even a Showing Agent on-call for nights/weekends.
Team History
Top Agent | Team Florida was formed to ensure that clients receive the highest level of service while each agent's personal life remains priority.
It started in 2015 when Stacey's mother was hospitalized six times and Stacey reached out to fellow agents to fill in while she needed to be by her mother's side. She formed Team Stacey, providing a canopy for Tammy in 2018, Kelly in 2020, and Traci and Dina in 2021.
Mentoring and developing her team members who were hungry for learning and excellence became a second passion. As Stacey grew her team she cast a vision that eventually they would outperform her—and in the first half of 2022 that's exactly what happened with Tammy!
In 2022 Stacey took the focus off of herself by renaming the team from Team Stacey to Top Agent | Team Florida. The team grew with the addition of a full-time miracle-working assistant and two top producing agents Dalene and Yvonne.
2021 Sales Volume: $33.1 Million
2022 Sales Volume: $33.5 Million YTD
Why you Should Hire Top Agent | Team Florida
Communication is the key to positive relationships. To that end, we have a multi-faceted communication program with our Seller which HOLDS US ACCOUNTABLE to what we tell you we are going to do. All Sellers in the Custom Listing and Service Plan receive weekly updates on marketing, showing activity and feedback.
Market Preparation – Feedback buyers often give of homes that don't sell is that they couldn't envision themselves living in it given the current owner's choice of furnishings and any clutter or imperfections. We help to make sure this doesn't happen to you by utilizing our resources and trusted partners to complete any task deemed necessary.
Innovative and Creative Marketing – We are consistently sharpening our marketing sword by embracing new platforms and techniques to combine with our robust corporate print and online media in order to showcase your home to the most buyers possible.
Results – We deliver what we promise and are backed by the region's unrivaled leader in real estate, John R. Wood Properties, and the world's authority on luxury, Christie's International Real Estate.
Team Values – We hold ourselves to the highest standards in our profession, going  above and beyond our REALTOR® Code of Ethics to a higher altruistic standard. We are focused on the outcome that is in the best interet of our clients, not ourselves.

Formed to ensure clients still receive the highest level of service even when an agent's personal life demands to be their #1 priority.