Selling Your Home with Top Agent | Team Florida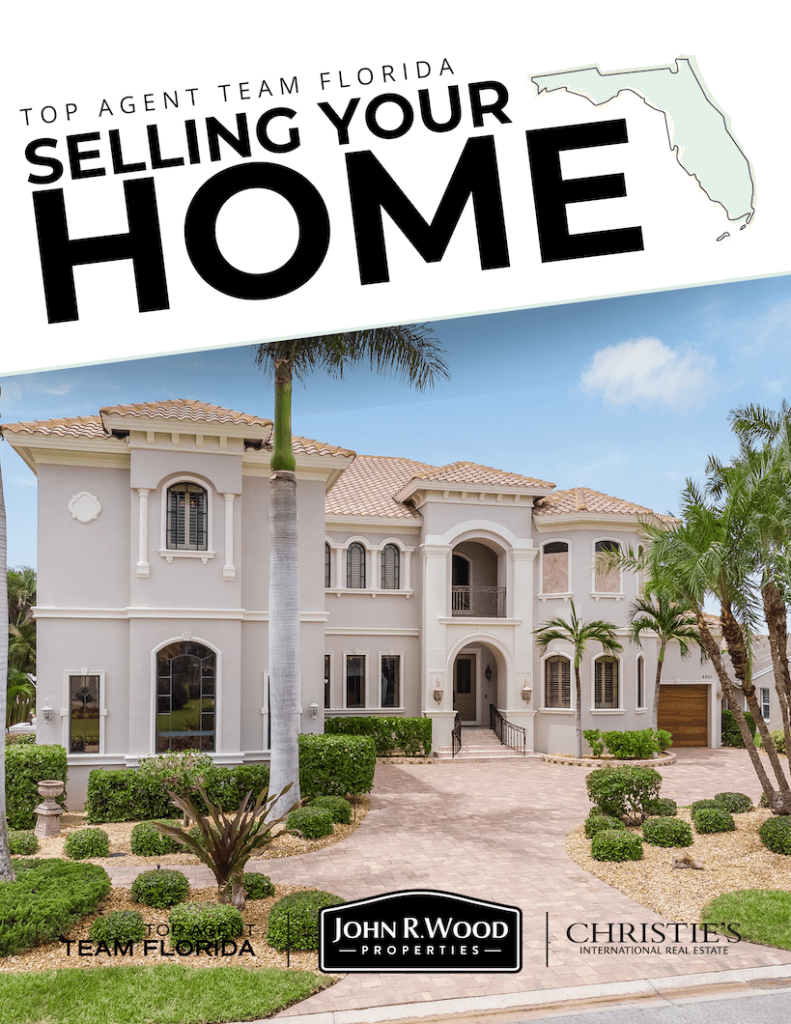 The Process of Selling YOUR HOME
Thank you for considering Top Agent | Team Florida for the process of selling your home! When you choose to sell your home with us you can relax knowing that we will be staying in contact with you each step of the way. Our focus is on your complete satisfaction.
Selling a home in today's market can be challenging. And no two transactions are the same. Some go off without a hitch, while others seem to never end with one obstacle after another.
Most people think the process of selling a home is easy, but the truth is – if it looks that easy, we're doing a great job!
Our job throughout the entire process is to keep you informed of what's happening but also work diligently to find solutions for you and make the process as stress-free as possible. We are relentless in our due diligence at the front end of your transaction, to ensure that we are fully aware of the details and can advise you with confidence. Our focus is your complete satisfaction!
Specific examples of how we achieve this? We call all lenders to verify pre-approval letters and ask whether the Buyer is fully underwritten upfront or has just answered some basic questions. We spreadsheet multiple offers so you can compare all terms side-by-side. We prepare you with an estimated net proceeds spreadsheet so you know how much you'll walk away with on closing day.

VALUE OF A TEAM APPROACH
As your listing agent, I employ a team with specialized administrative support. This allows me to deliver a higher standard of service and do it more consistently than a single real estate agent forced to operate as a generalist.
Compare this with the value of a surgeon who, surrounded by qualified specialists, appears only when needed.
Would you really want a surgeon who, in addition to performing the operation, handled your check-in at the reception desk, processed your insurance paperwork, and called you to remind you of your next visit? I think we'd all say no (unless you need a lobotomy)!
That's because you realize that the best services are provided by a team of specialists led by the head specialist.
You can enjoy the same level of professional service and attention from Top Agent | Team Florida. Your listing agent will remain your head point of contact, but will introduce you to team members as they work to help you.